If you prefer not to receive this information, please click here to unsubscribe:
Unsubscribe Me
With the new general data protection regulation (GDPR) coming into effect on 25 May 2018. Please see our
Privacy Policy.

en.cirs-ck.com | Hotline: +86-571-87206587
October 2019-January 2020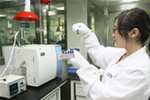 An international authority of a 3rd-party testing platform that specializes in rendering services in product testing and certification. We are able to fulfill related regulatory requirements in different areas and markets around the world.
Fax:0571-89900719
E-mail:test@cirs-group.com

Copyright © 2020 Hangzhou C&K Testing Technic Co., Ltd. All rights reserved.