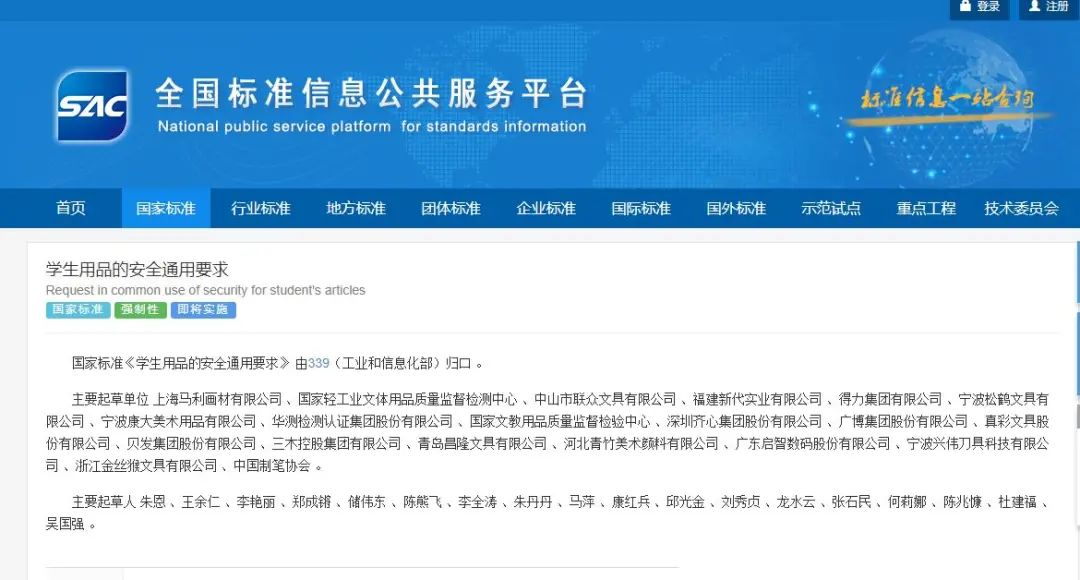 On July 22, 2020, the State Administration for Market Regulation approved the release of a number of important national standards, including the new version of GB 21027-2020 "Request in common use of security for student's articles". GB 21027-2007 "Request in common use of security for student's articles" has been released for 13 years. After 13 years of publication, a new standard for the safety control of student supplies in China has finally ushered in. GB 21027-2020 will completely replace GB 21027-2007 and will be enforced on February 1, 2022.
GB 21027-2007 is a mandatory safety technical standard covering almost all stationery products. In addition to the limit requirements for 8 harmful heavy metals such as lead, mercury and arsenic, it also involves various safety hazards caused by the design of stationery. It is the first time for China to provide comprehensive safety performance regulations for student supplies.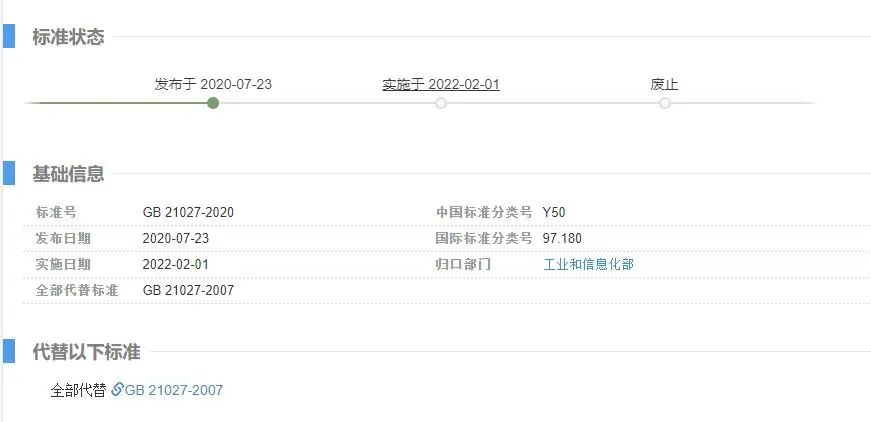 Compared with the version 2007, GB 21027-2020 has major revisions in many aspects, including expanded scope of control, increased control of product categories such as compasses, book covers, ink, utility knives, etc; In terms of safety technical indicators, a number of hazardous chemical substance control requirements have been added, such as high concerning-phthalate plasticizer. The chemical safety requirements in GB 21027-2020 are in line with the strictest regulations and directives of the United States and the European Union.
The GB 21027-2020 has raised the safety requirements for student supplies in China to a new level and will be applied to protect children.
Exporters, domestic student supplies production & sales companies shall pay close attention to the dynamics of the management and control of China's student supplies standards, clarify the scope of applicable products of the standard, and formulate corresponding countermeasures; strengthen quality management to improve product quality; final products undergo relevant tests to ensure that products meet relevant safety requirements.
C&K testing is committed to helping enterprises exporting to China conduct comprehensive compliance testing of Chinese standards. Combining widely global recognition and extensive local experience, staffed by knowledgeable experts, C&K Testing will help you gain a competitive advantage in the global marketplace by ensuring product safety and quality, removing trade barriers and optimising manufacturing procedures.
For more detailed information, please contact us at test@cirs-group.com.