The new Federal Safety Standard for baby bouncing chairs (16 CFR 1229), takes effect on March 19, 2018.
7 September, 2017, Consumer Product Safety Commission (CPSC), approved a new federal mandatory standard according to ASTM F2167-17 to improve the safety of baby bouncing chair and prevent the baby death and injury. This durable baby product is suitable for babies who are 6 months old and cannot sit alone.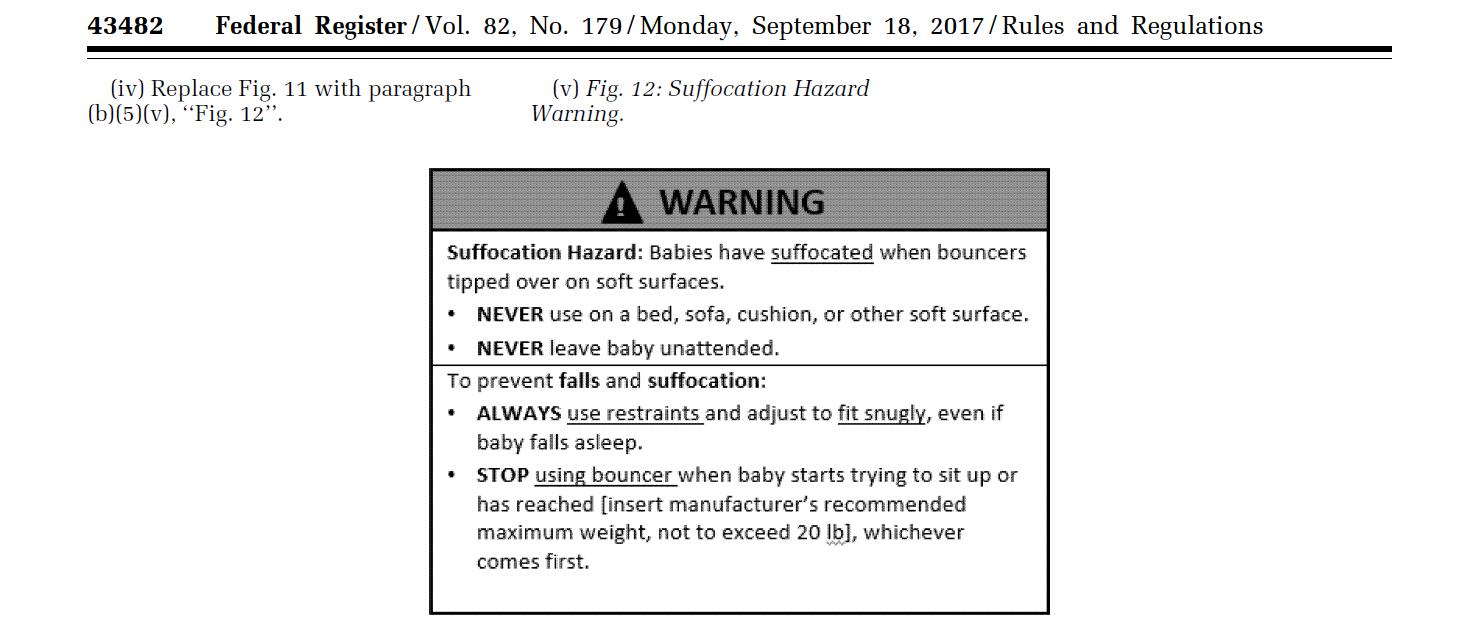 The new standard requires that risk warnings be placed near the head and shoulders of the baby to increase the visibility of the warning. The warning label must contain the following statement:
1. Use bouncer ONLY on the floor.




2. ALWAYS use restraints and adjust to fit snugly, even if baby falls asleep.




3. STOP using bouncer when baby starts trying to sit up or has reached [insert manufacturer's recommended maximum weight, not to exceed 20 lbs.], whichever comes first.
C&K Testing reminds enterprises to keep attention to the updating of child product safety standard, and strengthen the cooperation with professional testing agencies to prevent the subsequent risk.
|Further Information:
Federal Mandatory Standard for the Safety of Baby Bouncing Chair
|Our Service: