| What's an E-cigarette?
An e-cigarette, also known as an electronic cigarette or e-cig, is a device used to inhale flavored liquid which can contain nicotine. E-cigarettes are available in various sizes and designs tailored to suit individual preferences. The act of using an e-cigarette is called vaping, and those who use them are called vapers.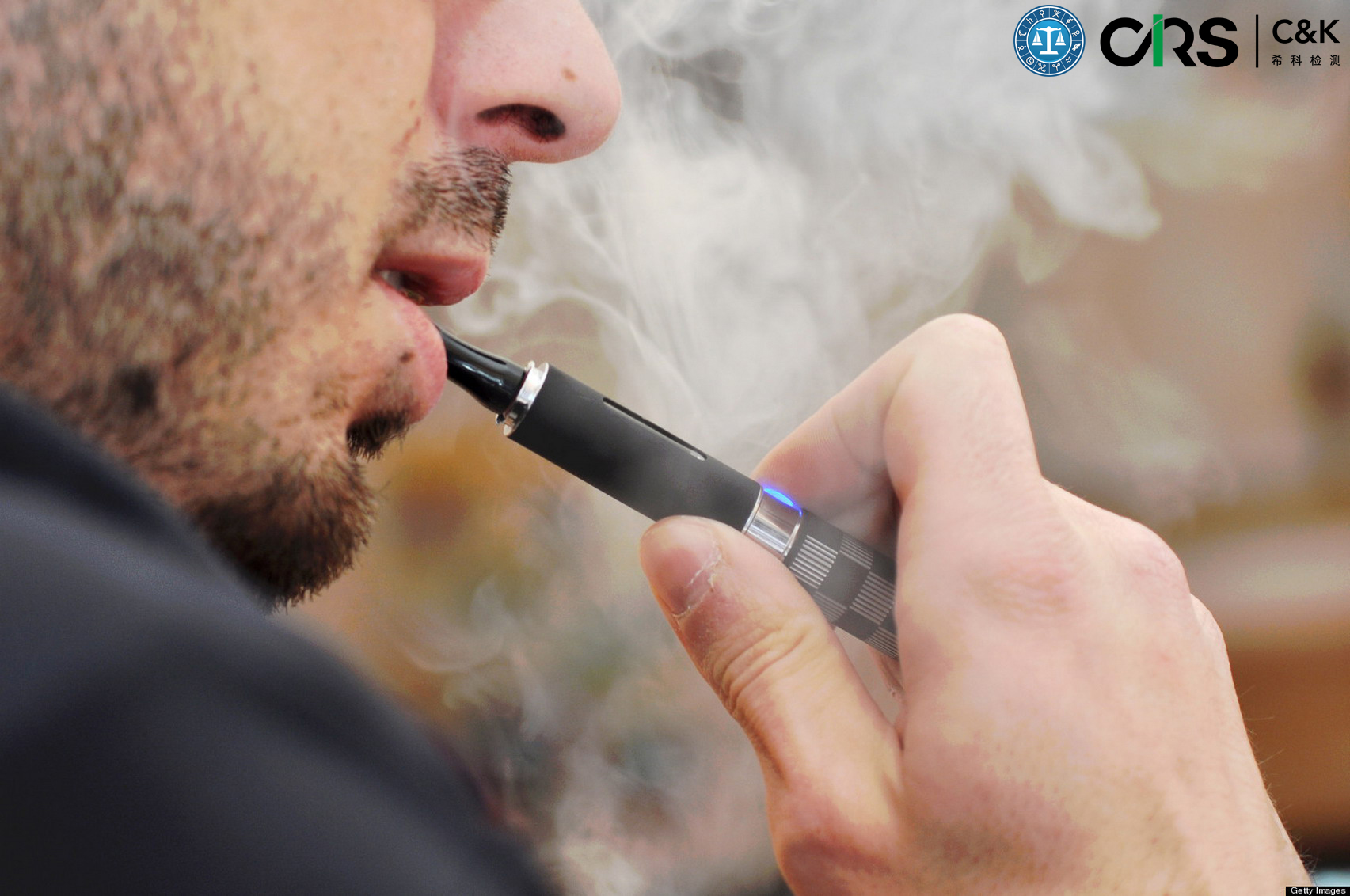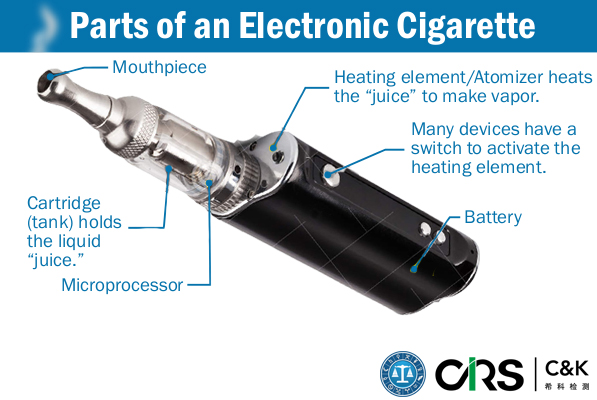 E-cigarettes are usually approximately cylindrical, with many variations: pen-styles, tank-styles etc.The primary parts that make up an e-cigarette are a mouthpiece, a cartridge (tank), a heating element/atomizer, a microprocessor, a battery, and possibly a LED light on the end.
| C&K Testing Solution
An E-cigarette product possesses the characteristics of electrical and electronic products and its mouthpiece contacts with the mouth over the long-term. It is obviously the quality of product directly affects human health. C&K Testing, possessing over ten years industry experience is tailor-made for electronic cigarette products testing solutions.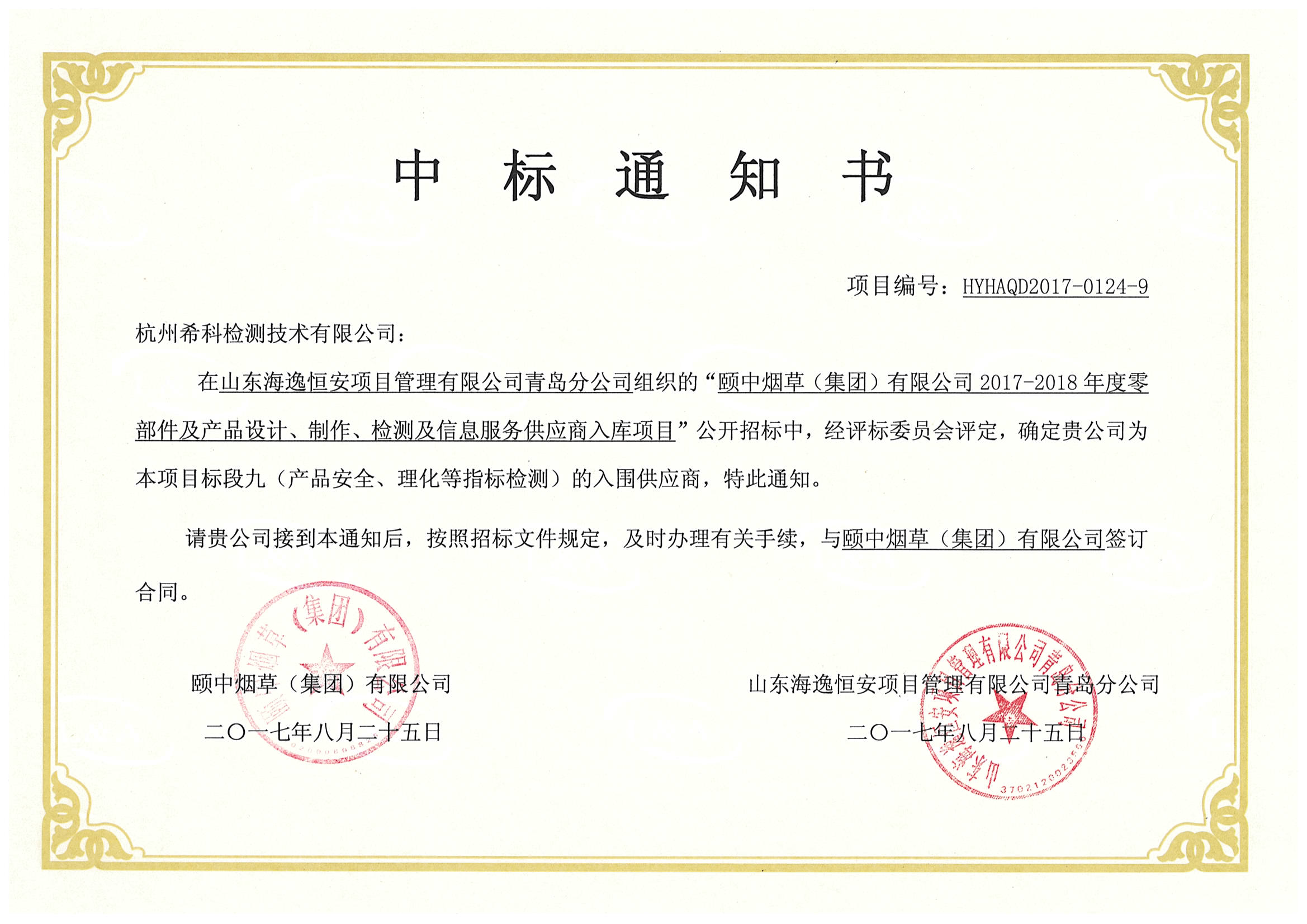 C&K Testing Co., Ltd, one of testing service suppliers of China Tobacco Shandong Industrial Co., Ltd dedicates effort in providing clients with more efficient and thoughtful service. If you are concerned about product compliance with target market, Please contact us test@cirs-group.com or call us 4006-721-723
Disclaimer:
C&K Testing accepts no responsibility or liability whatsoever with regard to the information on this website. Reproduction for non-commercial purposes of information and documents from the our website is authorised provided that you acknowledge "C&K Testing" as the source.