In the US, the materials used for food packaging are regarded as indirect additives, and incorporated in the food additives safety regulation system, involving major regulations and policies as the following:
1. CFR (Code of Federal Regulation) 21 Chart
2.CPG (Compliance Policy Guides) formulated by FDA(U.S. Food and Drug Administration)
3. California Proposition 65 (also known as Safe Drinking Water and Toxic Enforcement Act) was enacted as a ballot initiative in November 1986. Prop 65 aims to protect California citizens and the drinking water from contamination from chemicals to cause cancer or birth defects or other reproductive toxicity.
CFR chart 21 is its main content of the food contact materials, and here is the simple framework (See Figure).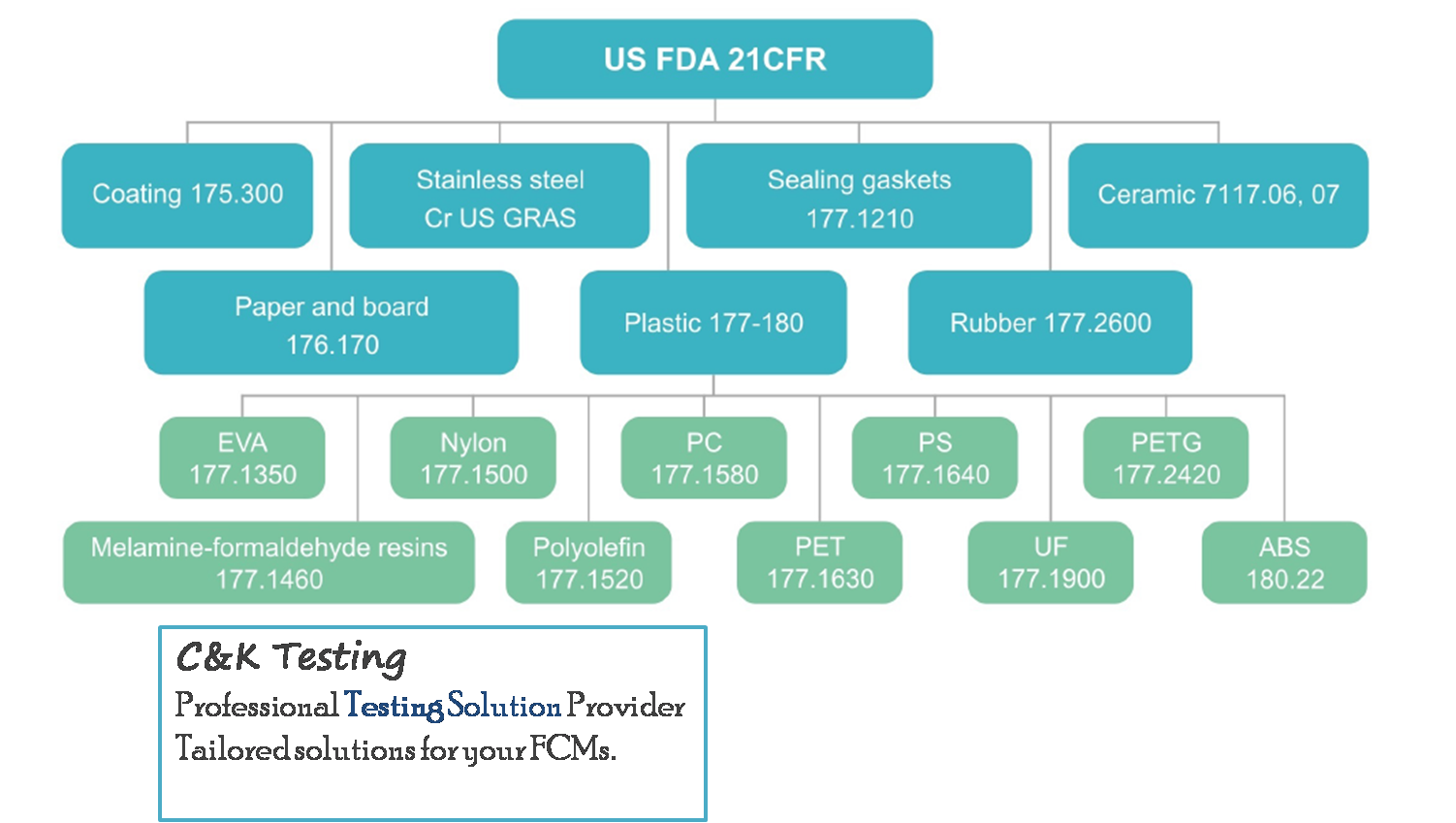 >>Click here if you'are interested in more FCMs news,
>>If you are interested in more details, please click here to download the FCMs brochure.
C&K Testing can provide professional testing for food contact materials as per standards of different countries and regions. Besides, we can render you one-stop solutions integrating consulting, testing and certification.

Please feel free to contact

test@cirs-group.com

or

leave us a message

if any question.
Disclaimer:
C&K Testing accepts no responsibility or liability whatsoever with regard to the information on this website. Reproduction for non-commercial purposes of information and documents from the our website is authorised provided that you acknowledge "C&K Testing" as the source.